So I'm back to school in just over a week - eesh! My classroom is pretty organised but I have 2 TAs so was thinking we could each have a little bit of organisation with these...
Fabric buckets option 1 (click!)
from PippiJoe's fab blog:
Fabric buckets option 2 (click!)
from Vintage Ricrac's fab blog:
Or I go with some more clothing... I found some cool sew-alongs, including one for a dress I've wanted to make for ages called the Coffee date dress from Burdastyle - it's free!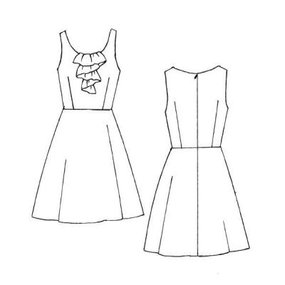 Grosgrain
is one of my favourite bloggers right now and she did a Dress by Friday project a while back where she does this dress step by step which is FAB news for me...
here
! Love the addition of her waistband.
BUT BUT BUT - I've gotta lose a whole load of weight so making fitted clothes maybe isn't the best idea?!! Maybe the storage pots for now should do?! I do have some fabulous co-ordinating oilcloths and canvases!